Coronavirus
See Dan here in our little video.

Bubble Birthday Parties: we can create bubbles for a few children in your garden. They can make lots of their own bubbles like these and we will put them inside Giant Bubbles too!
We wear face coverings and are very careful about safety and social distancing.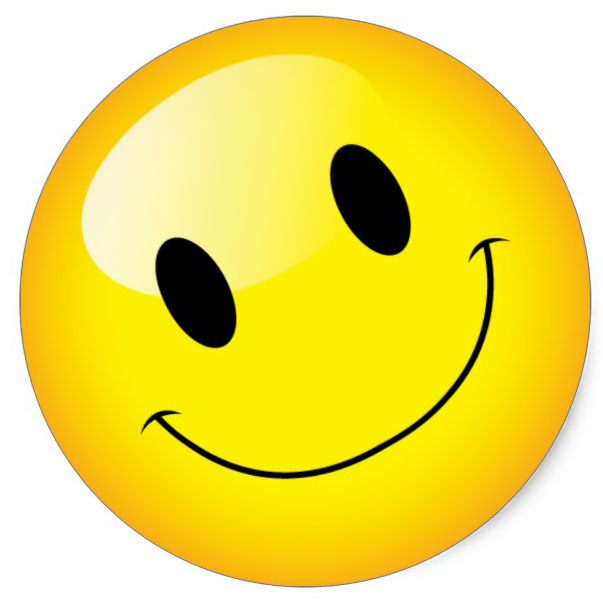 Children's Interactive Bubble Parties. All the children can stand inside our beautiful Giant Bubbles! We create bouncy bubbles, bubbles in bubbles, huge rainbow bubbles, and dry ice "smoke" & volcano bubbles. Fun for all ages, enhanced with music.

Experienced early years teacher Bonnie will keep all the children quietly fascinated for an hour and they join in rather than just watching. Our Bubble Parties do have a Wow factor!

We can do a bubble party at a venue or in your own home.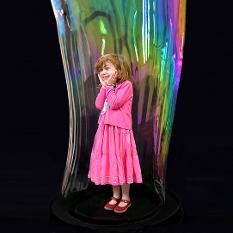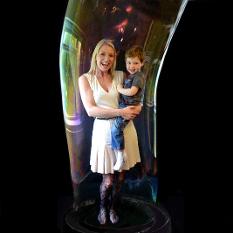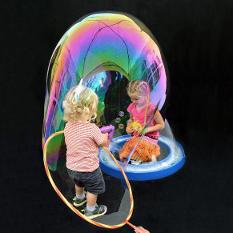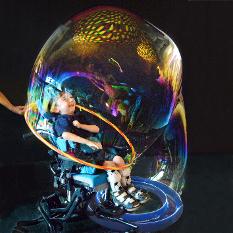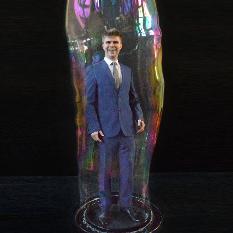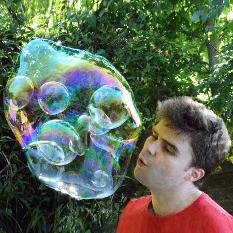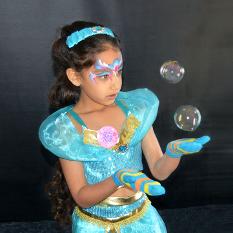 Party Packages
please contact us via the Contact page
A) Interactive Bubble Show
Children's parties

We keep all the children quietly occupied for 60 minutes with our exciting bubbles and they can all have turns holding bubbles and standing inside Giant Bubbles. Around 25 children is an ideal maximum.

We need a draught free performance area, ideally around 3m x 3m with 2.5m height for the giant bubbles. The floor in your home or venue will be covered so there is no mess to worry about.
B) Giant Bubbles to Stand Inside
Informal entertainment without a show
Children's parties Youth clubs Parties for adults Events Low Cost

If you are having a bouncy castle, soft play, a face painter etc at your party or event and would also like some bubble fun, we can keep creating Giant Bubbles for everyone to stand inside. These are fun for all ages, including adults. Children can go in a bubble by themselves, with their parents, siblings and friends and can try making their own huge snake bubbles. We put children and couples together inside beautiful giant rainbows and will bring these bubbles down over wheelchair users too.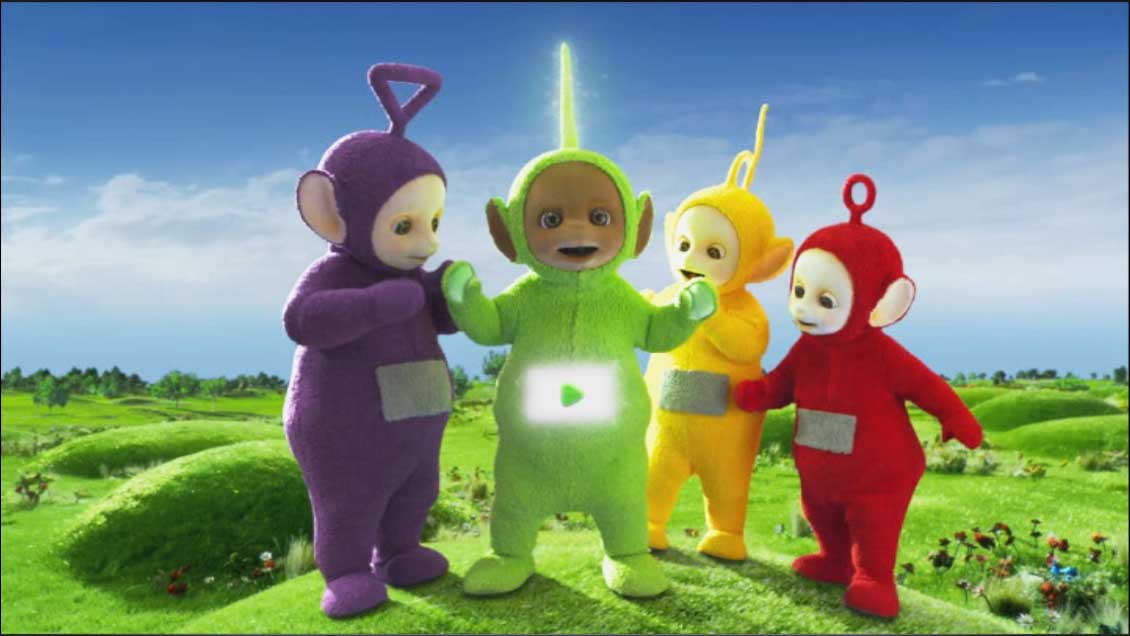 Party Gifts £1 each

If you would like Hula hoops (75cm diameter) for the children to take home with their party bags, we can bring these to your party.
Please order via the Contact page.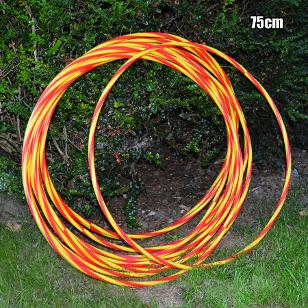 Photographs
If you wish, our photographer Dan will photograph everyone inside their giant bubbles. You may purchase these as JPEGs or as mounted photographs or photo key rings ready at your party or event. Please see the Photography page for details.