Physical disabilities, Learning difficulties, ASD, Down's syndrome, Hospitals...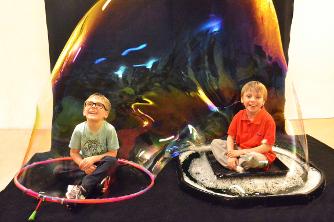 We have a gentle, informal approach and in schools for special needs and in hospitals Bonnie uses her experience as a nursery teacher to gently encourage the children to join in. We give each child plenty of time to choose to come and be put inside a giant bubble and to play with "smoke" bubbles.
The bubbles are fun for all ages of children with special needs. Everyone loves to be inside a bubble!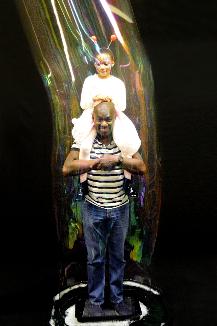 "Thanks so much for your wonderful and excellent party entertainment. My autistic 6 year old and all her friends and parents had a blast considering it's her first birthday party ever. It's still being talked about in her school. Dan, the pictures are to die for. My daughters call them the bomb. We will surely be seeing you again if she ever asks for a party. Thanks ever so much." Ediri, NW London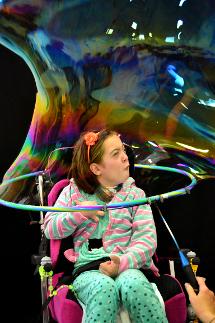 A giant bubble
will come down
over a wheelchair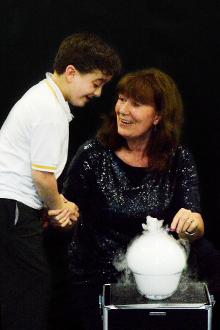 We will make a
bubble volcano
erupt!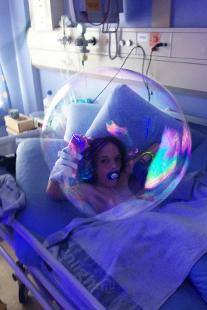 In hospital
bubbles are fun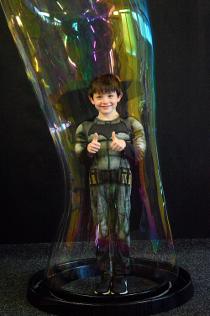 "Thank you also for being so understanding to our little boy's anxiety issues around speaking. I was delighted to see him participate throughout the show and as you could see he really enjoyed it. He told me after the party what a great time he had and how much he loved the bubble show.
Thank you again for making his day even more special." Alison & Dave, New Malden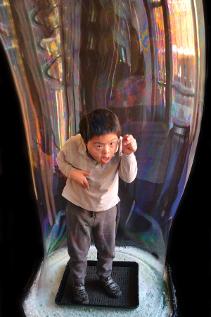 Touching a giant bubble makes it pop...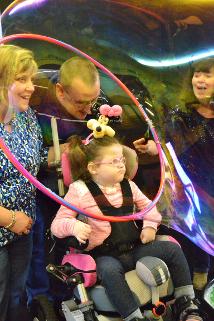 "Just wanted to say thank you very much for coming to our daughter's party yesterday, it was an amazing experience that both her little friends (and the grown ups!) thoroughly enjoyed. Your show was everything we wanted it to be for her and her friends, thanks again." Jackie and Chris, Kent