We offer a unique, fun, informal way to entertain children and adults at parties and events, in schools and in nurseries.
At children's birthday parties the children join in and play with the bubbles rather than just watching a show. Each child can stand inside the biggest bubble they will ever have seen.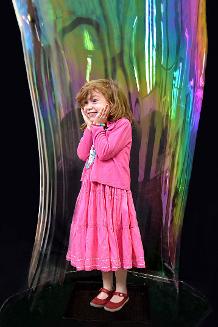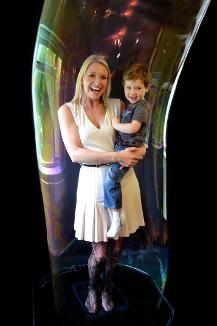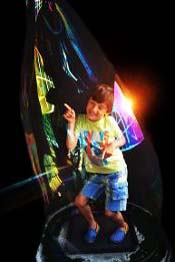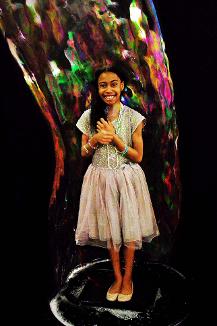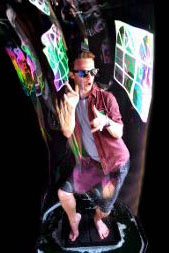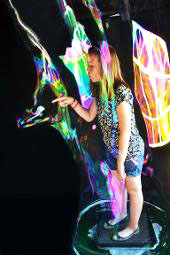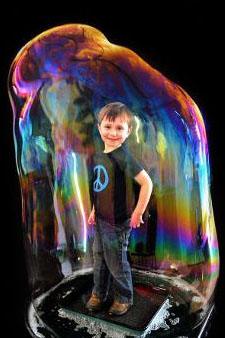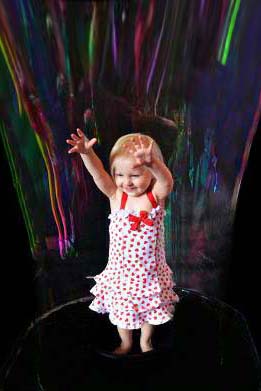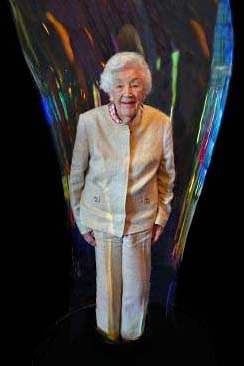 Bubbles are fun for everyone. Here is a toddler at 19 months old and her lovely great grandmother at 91 years old!