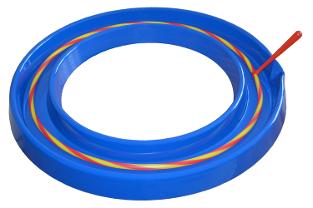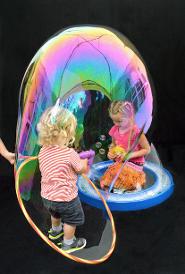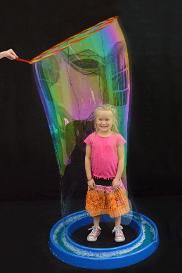 If you only have a few children to entertain, you may like to create your own giant bubbles with our new BubblesUp kit. The colourful blue moat has rounded edges and a non-tip safety feature and a lightweight candy-striped hoop with a removable screw-on handle.
A recipe for solution to make giant bubbles is included.

Moat: 90cm diameter 7.5cm height
Weight: 2.3kg
Materials recyclable
Made in the UK

To purchase please see: www.bubblesup.co.uk

Here are Bonnie and Dan making giant bubbles...